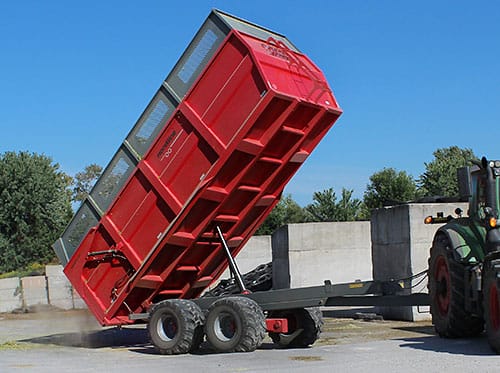 Steep 55° Dumping Angle
DBX Series dump trailers dump at a steep 55° angle. When dumping, this angle, combined with the high-clearance hydraulic gate ensure clean and easy unloading.
Lights, Signals and Reverse Lights

Lights, signals and reverse lights are standard on all DBX Series trailers.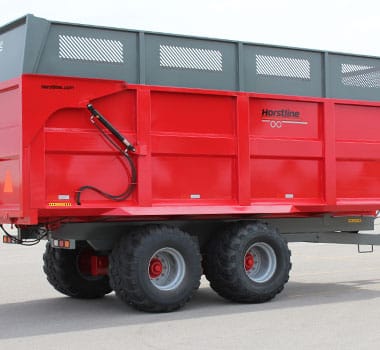 Custom Colors

All dump trailers are available with custom colors of your choice. See the custom trailer slideshow for more examples.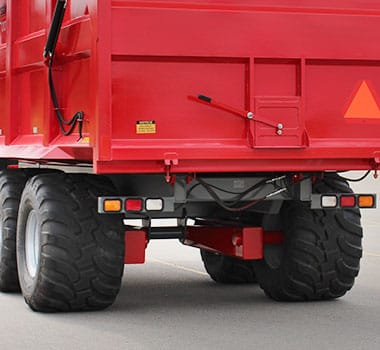 Walking Beam Suspension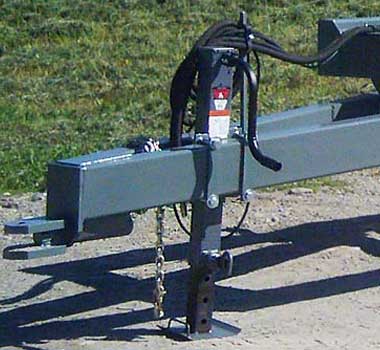 Hitch and Jack

DBX series trailers come with a height-adjustable, rubber-suspension drawbar with a swivel clevis and heavy-duty 12,000lb. drop leg jack.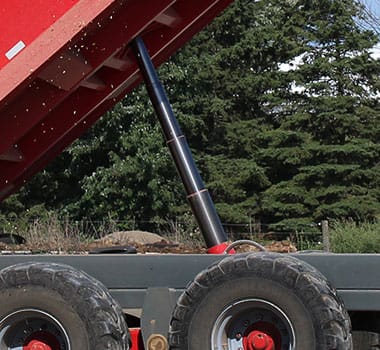 European Style Hoist

Center-mount telescopic hoists dump steeper, faster and with less oil. The box lowers much quicker than other types of telescopic hoists and minimizes stress on the trailer frame when dumping. Horstline boxes are specially designed to handle the force of a mid mount hoist.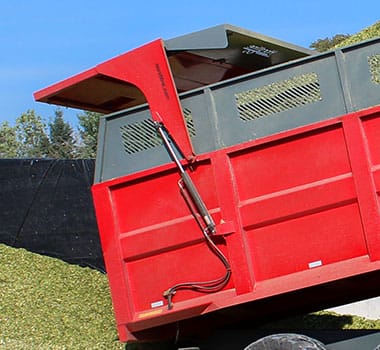 Hydraulic Tailgate

The hydraulic gate offers excellent operator control and dumping clearance. Other advantages include the superior gate seal, the elimination of any locking system and the fact that the gate can be opened without dumping.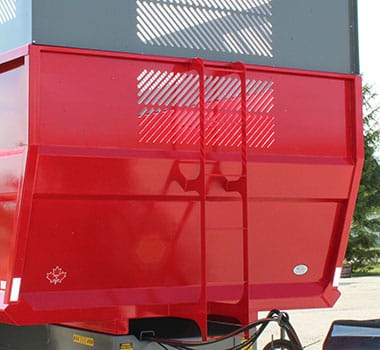 Front Window and Ladder Access

The front window allows users to easily check load status from tractor, or with a quick climb up the front ladder access.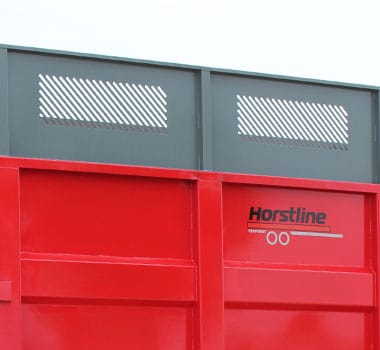 Custom Plasma-cut Formed Extensions

The DBX series accommodates formed extensions per your custom design or extension. We can even include your own brand or name in custom plasma-cut extensions.